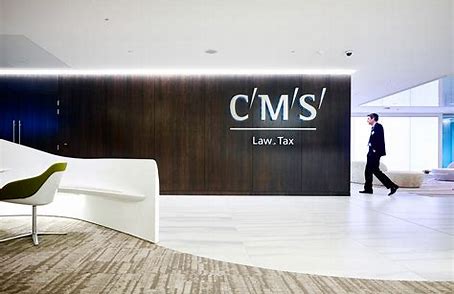 NOTWICS29 – Autumn Gold
When? 2nd October 2019. (5pm Doors Open - 8.30pm)
Where? Runway East Moorgate, at 10 Finsbury Square, London, EC2A 1AF
Please join NOTWICS for the 29th edition of this leading London Start – Up pitch event on the evening of the 2nd October. There will be pre & post-event Networking – with refreshments provided by our kind hosts, Runway East.
NOTWICS 29 INVITE
13 carefully selected START-UPS, from a variety of verticals will be showcased and will join the ranks of other leading names that have pitched at NOTWICS & gone on to greater success
370 Start-Ups have pitched at the event over the last 7 years and previous graduates include: LENDINVEST, VONEUS, BABYLON HEALTH, FEATURESPACE, PREMFINA, SAFETONET, GRABBLE, BATTL ME, PEAK & many more.
For those of a data-orientated disposition .-
Investors - 81% of NOTWICS presenters are still trading, growing or have exited
Founders - 42% of founders pitching get some funding from the event
Female Founders - 27% of pitches have been led by female founders
This event offers some SEIS & EIS opportunities
The event will be sponsored by Smith & Williamson Investment Management. the leading AI investor in the UK & our legal friends @ CMS
THE VERTICALS & COMPANIES PITCHING
AUGMENTED REALITY
A solution to the never ending problem of size returns for online footwear providers, creating AR technology which really does enable "one size fits all" across many brands
ENTERPRISE TECH
This enterprise procurement and financial system software reduces Meeting & Event costs, enforces compliance, while driving transparency through the entire M&E supply chain, for Corporations
FASH TECH
As sustainability drives the growing trend of rental in fashion, this platform enables brands to capitalise by connecting high end fashion to their community of Female renters
HEALTH TECH
A unique, seamless software that links Clinician to patient & their support ecosystem to help effectively manage cancer
HEALTH TECH
This is the first mindfulness, relaxation and sleep app for women, by women, helping women overcome health and wellness issues like the Menopause
HOTEL TECH
The hotel receptionist is often the first interaction that people have with their hotel. This is often the worst experience, so these entrepreneurs have developed the first digital receptionist to solve this. Goodbye moaning minny !!
HR TECH
This differentiated approach to finding the perfect hire cleverly rewards & re-numerates all involved in the process & provides much better people solutions for hirers
MARKETPLACE - HEALTHCARE
A simple, effective solution to staff your health & social care service. This technology connect and book Care Home staff in real-time for instant fulfilment of shifts or future requirements
MARKETPLACE - WELLNESS
This matches healthy outdoor opportunities to enhance users physical and mental wellbeing, consequently empowering people to make the most of their time on this Earth
RETAIL TECH
This AI / ML eye tracking technology enables brands and retailers to maximise the visual impact of their designs and accurately monitor what their customers are seeing
ROBOTICS
An innovative, cost effective robotic "End of Life" solution to help the elderly fend off their biggest foe - loneliness & lack of companionship
TRAVEL TECH
This state-of-the-art digital platform that uses web technologies, machine learning, natural language processing & messaging automation for travel related services & bookings
3D PERSONALISATION
This innovation 3D personalisation technology is transforming the way leading chocolate brands & event leaders are interacting with consumers
FORMAT FOR THE EVENING:
Registration: 5pm

Event Start: 5.30pm

Pitches: 5.45pm

12 pitches (5mins each)

Networking: 7pm

WITH DRINK AND NIBBLES

Close: 8.30pm

HOSTED BY CHRIS LOWE

Founder - NOTWICS
CLICK HERE TO RSVP FOR THIS EVENT